| | |
| --- | --- |
| KENNETH RADNOFSKY | BIOGRAPHY - 2016 (edited February 2016) |
Saxophonist Kenneth Radnofsky has appeared as soloist with leading orchestras and ensembles throughout the world, including the Leipzig Gewandhaus Orchestra and New York Philharmonic under the direction of Maestro Kurt Masur, Jerusalem Symphony, Dresden Staatskapelle, Boston Pops, Taipei and Taiwan Symphonies, New World Symphony, BBC Concert Orchestra, Marlboro Festival, Portland String Quartet, and Moscow Autumn, a Russian new music festival. Mr. Radnofsky made his Carnegie Hall debut with the New York premiere of Gunther Schuller's Concerto with the National Orchestral Association. The world premiere of the Schuller was also given by Radnofsky, with the Pittsburgh Symphony, with both of the highly acclaimed performances conducted by the composer. David Amram's Concerto, Ode to Lord Buckley, is also dedicated to Radnofsky, who premiered the work with the Portland Symphony under Bruce Hangen's direction. He has also performed on numerous occasions for the Boston Symphony, thrice soloist with Boston Modern Orchestra Project (Hovhaness, Olivero, Gandolfi Concerti), with conductor Gil Rose, and twice with Boston Classical Orchestra, with conductor Steven Lipsitt.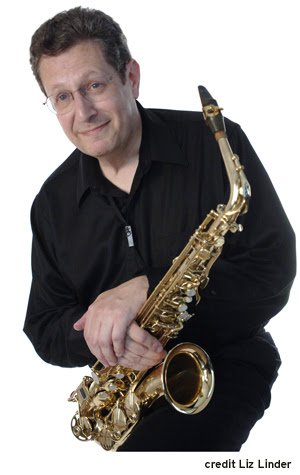 Of his 100+ commissions, American composers who have written for Radnofsky include Schuller, Amram, James Yannatos, Michael Gandolfi, Michael Colgrass, Donald Martino, Milton Babbitt, Ezra Sims, Chris Theofanidis, Michael Horvit, John McDonald, Larry Bell, Roger Bourland, Allen Johnson, Elliott Schwartz, Pasquale Tassone, Armand Qualliotine and an innovative commission of Pulitzer Prize winning composer John Harbison for a Sonata, premiered Dec. 3, 1995 by forty-three saxophonists in different locations around the globe in an effort organized by Radnofsky, entitled World-Wide Concurrent Premieres, Inc. (WWCP). Mr. Radnofsky is Founder of WWCP, and has created a network of musicians commissioning today's finest composers. Yang Yong, Christian Yufra, Juan Ruiz, Jaime Fatas, Shih-Hui Chen, Andy Vores, Lei Liang, Vincent Plush, Georgy Dmitriev and Jakov Jakoulov have also written for Radnofsky, and all while celebrating over thirty years of teaching, with concerts in Istanbul, Rome, Taipei, Havana, Los Angeles, San Francisco, Boston, Mexico City, Montreal, Caracas, Manchester, UK, Beijing, Shanghai, and elsewhere.
In the 2016-17 concert season, Radnofsky and violinist Elmira Darvarova will premiere 'American Love Stories,' (the FOURTH work composer David Amram has written for\commissioned by Ken Radnofsky), with pianist Thomas Weaver, with their recently formed 'Amram Ensemble.' 2015-2016 also offers premieres of more new works by Jakov Jakoulov and Yang Yong, performances on NY Philharmonic Chamber Series; 2014-15 the world-premiere of David Amram's 'Greenwich Village Portraits (saxophone and piano) in NY, and Boston (WWCP), recitals in Shanghai, Bejing, Xian, Tanglewood, residency with the Radnofsky Quartet at University of California San Diego, and performances with Chatauqua and Dearborn Symphonies. 2012-13 included concerts as soloist with the New England Conservatory and Boston University Wind Ensembles (Husa and Perker, respectively) and Augusta Read Thomas' Carillon Sky, with Ensemble 'Signal,' at June in Buffalo, while 2011-12 included the premiere of James Yannatos' Saxophone Concerto with the Longy Conservatory (of Bard College) Orchestra in Sanders Theatre, and Baris Perker's new Concerto with the Istanbul State Symphony in Turkey. He has been a frequent soloist with conductors John Mauceri, John Williams and the Boston Pops in Franz Waxman's Suite for Saxophone, 'A Place in the Sun'.
Concurrent with his performing and teaching, Radnofsky has designed and implemented a saxophone program for Venezuela with saxophone professor Claudio Dioguardi over the last ten years, as well as teaching in Brazil, Israel, China and Turkey. Radnofsky is committed to outreach on an international scale, nationally and locally; his editorial on such was published in the Christian Science Monitor. Radnofsky has given literally thousands of outreach performances. They include a teaching component and investment in community to which he is deeply committed. He is President of the Boston Woodwind Society, an organization dedicated to fostering the development of talented young woodwind players, succeeding its founder, the late Matthew Ruggiero, and co-founder (with Michael Couper), of RCEditions (woodwind music publishing house).
Current solo CD releases include David Amram's 'Ode to Lord Buckley' (NewportClassic Recordings), Debussy Rhapsody with the New York Philharmonic (Teldec 13133/Apex), Radnofsky.com (Boston Records 1043), Fascinatin' Rhythms (Boston Records 1044), Gandolfi 'Fantasia' , 'From the Institutes of Groove,' (BMOP/sound 1028), Donald Martino's Saxophone Concerto (New World 80529-2), Michael Colgrass' Sax Concerto Dream Dancer, (Mode 125), and Elliott Schwartz 'Mehitabel's Serenade' (Sax Concerto) on Albany-Troy 646. He is featured sax soloist with the Hollywood Bowl Orchestra, in Franz Waxman's 'A Place in the Sun,' under John Mauceri's direction (Philips 4321092). Kenneth Radnofsky's principal teachers were Joseph Allard, Jeffrey Lerner, David Salge, Steven Hoyle, Terry Anderson, and Duncan Hale. He teaches at New England Conservatory, Boston University and Longy School of Bard College. He is a Selmer Artist. For more information please visit his website at: www.KenRadnofsky.com
---
Publicity Photos
---
Equipment
YOU ARE THE SAXOPHONE-The equipment is not the key; it is making the instrument an extension of your own thoughts feeling, intellect, and transforming and transmitting them directly through your own physiology, unimpeded by the instrument, which should be an extension of YOU. Selmer best represents those ideals, to me.
---
WORKS DEDICATED TO, PREMIERED OR COMMISSIONED BY KENNETH RADNOFSKY
Yang Yong Lyric Dialogue for Saxophone and Cello 2015
Jakov Jakoulov, Trio for Tenor Saxophone, Cello and Piano 2015
David Amram Greenwich Village Portraits 2014*
Jeremy VanBuskirk Sax and Electronics 2013
Shih-Hui Chen Fantasia on Theme of Plum Blossoms 2012*
Baris Perker Concerto 2012
James Yannatos Concerto 2012
Goran Daskalov Macedonian Dance 2012
John McDonald
Saxophone Quartet #2 2012
Juan Ruiz
'Lejanias' and 'Avenida La Playa' for Saxophone and cello 2011
John McDonald Reunion In Solos And Duets: Flute And Alto Saxophone, 2011
Christian Yufra 'Desesperacion, Ayelen, Huellas en el Camino, La Fresca, Amanecer,'
for Saxophone, Flute and Piano (and Bombo Leguero) 2010
Betty Olivero 'Kriot' for Saxophone and Orchestra 2008
Gil Shohat Quintet for Saxophone and String Quartet 2008
Lei Liang 'Yuan' for Saxophone Quartet 2008*
Michael Gandolfi Concerto for Saxophone and Orchestra 2005
Eric Sawyer Quartet for saxophones 2004*
John Morrison Quartet for saxophones 2004*
Fran Trester Quartet for saxophones 2004*
John McDonald Quintet for Saxophone and String Quartet 2004*
Shih-Hui Chen 'Plum Blossoms' for Saxophone and Piano 2004*
Dana Brayton 'Coyote Dreams' for Saxophone and Orchestra 2004
Pasquale Tassone Five Movements for Alto-Saxophone and Piano 2004
Curtis Hughes 'Myopia 2' for Saxophone Ensemble 2004
Felipe Lara Quartet for Saxophones 2004
Stan Hoffman 'Hymn to the Sun' for Saxophone Ensemble 2003
Armand Qualliotine 'Love Feast of the Fireflies' for Soprano Sax and Piano 2003
John McDonald Capriccetti for Saxophone and Piano 2002
Gunther Schuller Duo Concertante for Cello and Piano 2002*
Colin Stack 'Several Shades of Reflection'for Saxophone Ensemble 2002
Elliott Schwartz 'Mehitabel's Serenade' for Saxophone and Orchestra 2001
John McDonald Prologue in the Form of a Qaddish 2001
Michael Colgrass 'Dream Dancer' for Saxophone and Wind Orchestra 2001*
John McDonald 'Barrier Music' for Saxophone, Cello and Piano 2000
Shih-Hui Chen 'Twice Removed' for Solo Saxophone 2000
Lei Liang 'Extend' for Saxophone and Guanzi 2000
Andy Vores 'Night Life' for Saxophone, Cello and Piano 2000
Jakov Jakoulov 'The Snow Queen' for 12 hands, 2 Pianos 1999*
Michael Colgrass 'Chameleon' for Solo Saxophone 1999
Donald Martino 'Piccolo Studio' for Solo Saxophone 1999
David Amram 'Prologue and Scherzo' for Solo Saxophone 1999
Gunther Schuller Sonata for Saxophone and Piano 1999*
Jakov Jakoulov Concerto for Saxophone and String Orchestra 1999
Jakov Jakoulov 'Bernstein Anniversary' for Saxophone and Piano 1999
Yang Yong 'Beyond the Mountains' for Saxophone and Orchestra 1998
Armando Qualliotine Terzetto for Saxophone, Cello and Piano 1998
Pasquale Tassone Divertimento for Saxophone and Piano 1998
Michael Horvit 'Land of Dreams' for Saxophone, Voice and Choir 1998*
Yehudi Wyner Trio for Horn, Cello and Piano 1997*
Frank Ticheli 'Blue Shades' for Clarinet and Band 1997*
Jaime Fatas 'Flamenco sin Limites' for Solo Saxophone 1997
Larry Thomas Bell Trio for Saxophone, Cello, and Piano 'Mahler in Blue Light' 1996
John Harbison Sonata for Alto Saxophone and Piano 'San-Antonio' 1995*
Vincent Plush 'Gershwin on Folly Island' for Saxophone Solo and cd 1994
Christopher Theofanidis Concerto 'Netherland' 1993*
Georgy Dmitriev Concerto 'Labyrinth' 1992
Lee Hoiby 'Three Women' for Soprano Voice, Saxophone and Piano 1987
Donald Martino Concerto for Alto Saxophone and Chamber Orchestra 1987
Morton Subotnick Concerto for Electric Saxophone (and acoustic) & Orchestra 1987
Milton Babbitt 'Whirled Series' Sonata for Saxophone and Piano 1987
Allen Johnson 'Nightsong' for Saxophone and Piano (or Chamber Orchestra) 1986
Matthew Marvuglio 'Improvisations on Summertime' for Solo Saxophone 1986
Roger Bourland Quintet for Soprano Saxophone and String Quartet 1985
Gunther Schuller Concerto for Saxophone and Orchestra 1984
Roger Borland 'Far in the Night'for Soprano Sax, Bassoon and Str. Orch. 1983
Ezra Sims Sextet 1982
Ezra Sims Solo for Saxophone 1981
David Polansky 'Madness in 3 Episodes' for Solo Saxophone 1981
Shirish Korde 'Spiral qfwfq' for solo bass clarinet 1981
David Amram Concerto for Saxophone and Orchestra 1981
Alan Hovhaness
Concerto for Soprano Saxophone and String Orchestra 1981
Thomas Oboe Lee 'Sourmash 2' for Saxophone and Piano 1981
*Indicates World-Wide Concurrent Premieres Commission, Radnofsky, Founder and President
---
Scrapbook
2012: Ken with Istanbul State Symphony Orchestra (IDSO)

"The Istanbul State Symphony Orchestra (IDSO), conducted by Dorian Wilson, premiered Baris Perker's 'Alto Saxophone Concerto' to Istanbul's classical music lovers at two sold-out concerts last week."






Historic Jordan Hall 2010: Birthday Celebrations for Gunther Schuller and David Amram at Jordan Hall with composers in attendance

David Amram, Ken Radnofsky, James Sommerville (principal horn BSO), Jordan Hall, Feb. 2010
photo credit: George DeLuca


David Amram (80), Ken (background), Gunther Schuller (85) Birthday recital Jordan Hall Feb. 2010
photo credit: Violet Radnofsky


2009-First Performance of Copland's Quiet City

2004 Performance of Bernard Hermann's 'Taxi Driver' (Sax soloist), with John Williams, Tanglewood Film Night

Performance at Cuban New Music Festival with daughters




Letter from President Clinton

Tanglewood, Berio Sequenza 9B (Solo alto sax), Ozawa Hall, Berio 75th Birthday tribute

American Academy in Rome performance of Shih-Hui Chen Twice Removed (solo sax)

World Saxophone Congress, Montreal; Longy School, Boston: program of works written for Radnofsky by Harbison, Colgrass, Martino, Schuller, Amram, Chen, Liang, Jakoulov

Beijing Central Opera Theater Orchestra w/Steven Lipsitt (Premiere Y.Yong Sax Concerto) 1999 Boston Pops w/John Williams
Waxman A Place in the Sun

Cover Page of Gunther Schuller's new Saxophone Sonata dedicated to Radnofsky

US Holocaust Museum
American Premiere Ullmann Rhapsody (sax/piano version)

Taipei Symphony
Debussy Rhapsody and Glazounov Concerto


John Williams' 'personal' ending for Ken's performance at Tanglewood
World Saxophone Congress, (Larry BellTrio )
Valencia, Spain

World-Wide Live Internet Broadcast on Real Audio
Larry Bell Trio

New York Philharmonic w/Kurt Masur
Debussy Rhapsody

New England Conservatory Symphony w/Richard Hoenich American Premire of Ullmann Rhapsody

Portland Symphony w/Toshi Shimada
Martino Concerto

New World Symphony w/Tania Leon
Martino Concerto

Knoxville Symphony w/Kirk Trevor
Premiere Dmitriev Concerto

Omaha Symphony w/Bruce Hangen
World Premiere Theofanidis Concerto

Taiwan Wind Ensemble and Taiwan Symphony five City Tour

Hollywood Bowl Orchestra w/John Mauceri
Waxman A Place in the Sun

Boston Pops Orchestra w/John Mauceri
Waxman A Place in the Sun


Ken with soprano sax at National Concert Hall, Taiwan


Correspondence from Aaron Copland, the first of many composers Radnofsky approached for commission works!

Letter from Karel Husa commenting on Ken's performance of his work.

Moscow Autumn, Soviet New Music Festival
1st ever American soloist

BBC Concert Orchestra w/ Ashley Lawrence
Schuller Concerto and Debussy Rhapsody

Hartford Symphony w/ Michael Lankester
John Lennon Concerto

Leipzig Gewandhaus Orchestra w/ Kurt Masur
Ibert and Debussy Concerti

Dresden Staatskapelle Orchestra
Ibert and Debussy Concerti

New Hampshire Symphony
World Premiere of Don Martino Concerto

National Orchestra Assn. Carnegie Hall
Debut in Schuller Concerto

Akron Symphony in Karel Husa Elegie et Rondeau, Alan Balter conducting

USAF Orchestra in Schuller Concerto, composer conducting World Sax Congress

Philharmonic Orchestra of Florida
Amram Concerto

Pittsburgh Symphony Orchestra
World Premiere of Schuller Concerto, composer cond.